Lasko 754200 Ceramic Heater
The Lasko 754200 Ceramic Heater has a compact design with 1500 watts of power. It also features manual controls for easy use and built-in safety features to ensure peace of mind. For an added touch, the heater comes in silver with a sleek finish and adjustable thermostat for personalized comfort.
Rated Watts: 1500W
Heat Output: 5000 BTU/Hour
Area Heated: 300 sq. ft.
Voltage: 120V
Technology Type: Convection
Indoor/Outdoor: Indoor
Remote Control: No
Item Weight: 3.7 lbs
The Lasko Ceramic Portable Space Heater is a 1500-watt space heater with a silver case. It features a built-in carry handle and a lightweight body, allowing you to have reliable heat on the move or in any spot that needs a toasty touch.
There are three separate settings:
High heat
Low heat
Fan only
With fan-only mode, the Lasko 754200 circulates the air in the room to save energy while improving airflow.
The controls are manual with an adjustable dial thermostat. You can choose from a range of eleven heat settings that can help you maintain your comfort with a turn.
While you can't fit it into a pocket, this compact ceramic space heater can fit into small spaces. You can conveniently slide it under a desk or sit it on countertop surfaces. It can also sit on wider shelves if you want to direct heat at a higher level.
For the most effective and steady heat current, stick to small spaces. This portable space heater is best for areas that are 300 square feet or less.
Safety features, like the Overheat Protection and the Cool-Touch exterior, protect you and your device. With Overheat Protection, the self-regulating ceramic element automatically turns off after an extended period. The Cool-Touch case is safe to touch, even when running high heat mode.
The Lasko space heater comes fully assembled. The included manufacturer warranty is three years.
Lasko 754200 Specs (Specifications)
Power
| | |
| --- | --- |
| Wattage (watts) | 1500 |
| Heat Output (BTU/hour) | 5000 |
| High Heat (watts) | 1500 |
| Low Heat (watts) | 900 |
| Area Heated | 300 sq. ft. |
| Amperage | 12.5 |
| Voltage | 120 |
| High Exit Air Temp | - |
| Low Exit Air Temp | - |
Features
| | |
| --- | --- |
| Heating Type | Ceramic Heater / Space Heater |
| Technology Type | Convection |
| Controls | Adjustable Thermostat Dial |
| Indoor / Outdoor | Indoor |
| Heat Settings | High / Low / Fan |
| Power Type | Electric Portable Heater |
| Remote | No |
| Features | Cool Touch exterior, Thermostat, Overheat protection, Nonslip Base |
Dimensions
| | |
| --- | --- |
| Product Height | 9.2 inches |
| Product Width | 3.7 inches |
| Product Depth | 6.0 inches |
| Product Weight | 3.7 lbs |
| Cord Length | 72 inches |
| Plug Type | 2 Pin |
General
| | |
| --- | --- |
| Warranty | 3 year |
| Certifications / Listings | ETL Listed |
| Brand | Lasko |
| Model Number | 754200 |
| Color | Silver |
| Material | Plastic |
Lasko 754200 Energy Efficiency
Based on ESCR calculations
ENERGYLEARN
Energy Efficient
Space Heater
This Model's Efficiency Score
33.3
Energy efficiency range of all similar models
Least Efficient
24
Most Efficient
86
Efficiency calculated using theoretical HSPF at max watts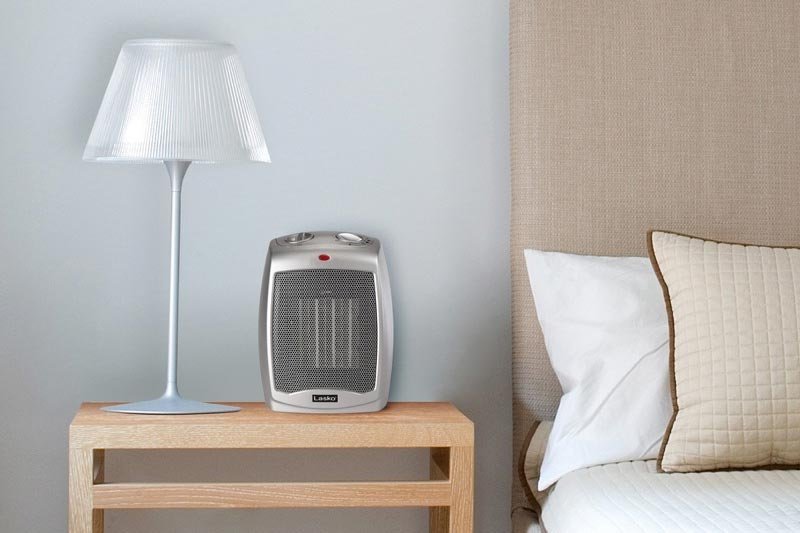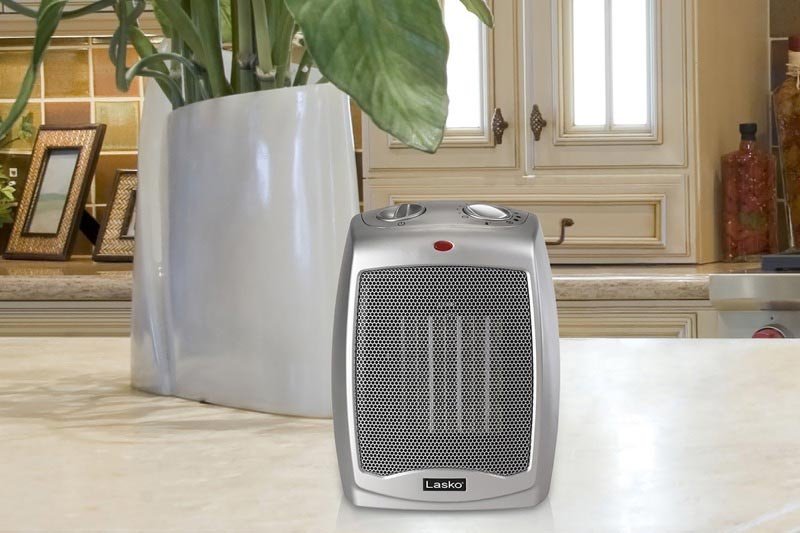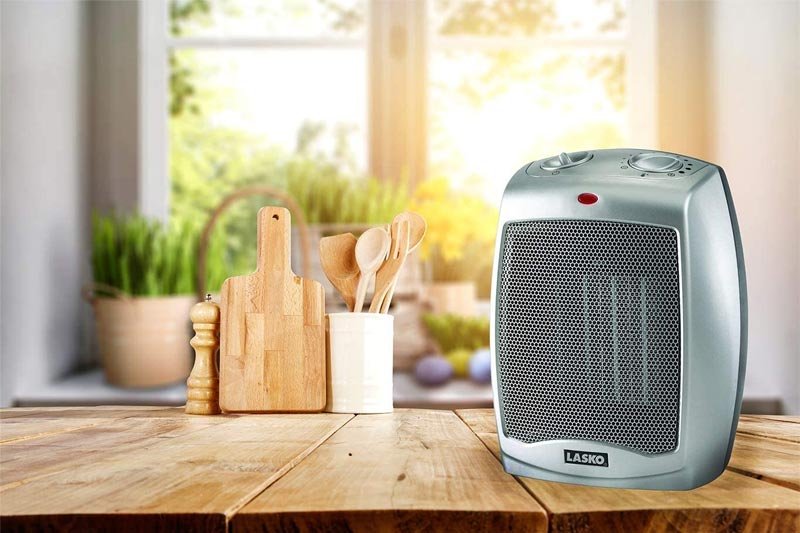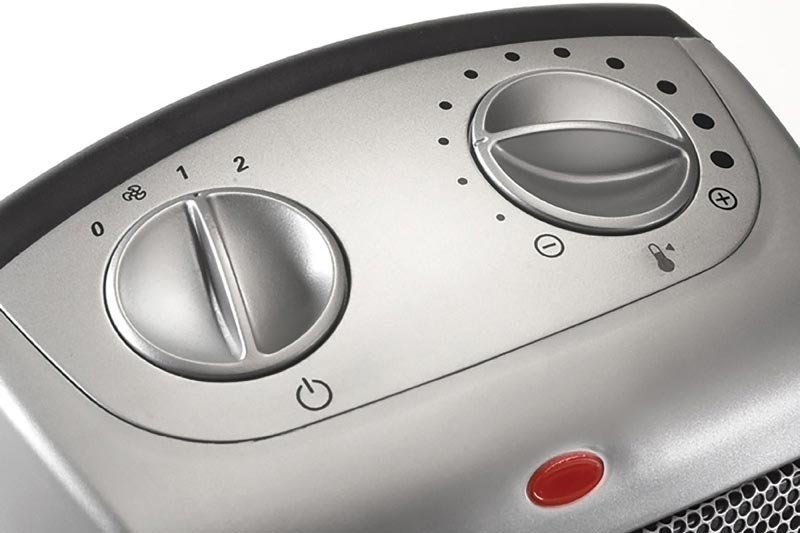 Lasko 754200 Reviews
3.8 out of 5 stars (based on 4 reviews)
I bought this heater because I live in a camper and it's not always warm enough when the temperatures drop. It keeps my bedroom nice and toasty on cold nights, even at 1/3 of max! This little guy is so quiet too- you can barely hear him hummin'.
One of the best features about this plug-in heater is that it's small and lightweight. It definitely does its job, but you need to make sure not to use it for too long so you don't overheat your outlet or blow a fuse.
Wow, this thing is awesome (Lasko 754200)! I was living in a dorm room and the central heating went out so it got really cold. The description said that this little heater could only heat up small spaces or under desks but honestly? This thing heated my entire bedroom as outdoor temps dropped into the 20s .
I think my heater might be defective. I've had it for a few days now and no matter how hard I try, the cord gets super hot. As far as I'm concerned, this thing doesn't work right. Plus there are these awful fumes coming out of it too which makes me really wonder what exactly is going on with this piece of junk?
Lasko 754200 Additional Information